In this article, we will present several ground venison jerky recipe. Most of the recipes are spices, liquids, and meats. This makes cooking really quick and easy, and then the dehydrator does all the work.
Gather Your Equipment and Supplies
You will need the following to make your jerky:
Food Dehydrator
Jerky Gun
Large Mixing Bowl
Measuring Spoons
Measuring Cup
Mixing Spoon
Food Handling Gloves
Your main equipment is food or jerky dehydrator and a jerky gun. These two items allow you to turn the meat into jerky pieces and then dehydrate them into ready-made strips. After that, you'll need a large mixing bowl to work in, some measuring spoons to measure out your spices and ingredients, and a measuring cup for your liquids. Then, a large spoon to mix it all, and food handling gloves if you want to use your hands to mix the meat and spices.
Wash and Prepare Your Jerky Making Equipment
After you get everything out and ready, you need to wash everything first before you start. This is one of the keys to remaining clean and keeping the chance of contamination low.
You are working with raw meat, so everything it touches will be absorbed into the mixture. Dirty bowls, dusty spoons, and unclean supplies will introduce contaminants into your jerky. Wash everything well in hot water and soap and then leave to dry.
Use the jerky gun to dispense jerky strips onto the dehydrator trays. Run the dehydrator for 3 to 6 hours until the meat is done. Ground beef jerky is made by combining dry spices and seasoning mix with liquid and hamburger meat to create a seasoned mixture.
Ground venison jerky recipe
Ingredients:
2 pounds lean ground venison or beef
2 ½ teaspoons salt
1 teaspoon hot pepper sauce
2 teaspoons sugar-based curing mixture (such as Morton® Tender Quick®)
1 ½ teaspoon barbeque seasoning
2 teaspoons water
2 teaspoons hickory-flavored liquid smoke
2 teaspoons garlic powder
½ teaspoon pepper
Instructions:
In a large bowl, ground venison combin the venison or other minced meat, salt, hot sauce, pickle mix, barbecue seasoning, water, liquid smoke, garlic powder, and pepper, and mix thoroughly with gloves on. Wrap a bowl of minced meat with foil and refrigerate for 2 hours.
Take the minced meat and spread out the baking sheet, lining it with parchment paper. Now blot well to remove excess liquid from the surface of the meat. After the meat has hardened, after about 2 hours, cut it into equal strips and place it on the grates of the dehydrator.
When the meat is done, remove the fat with a paper towel. Store in a refrigerator in a jar with a tight-fitting lid.
Best beef jerky recipe, small beef burgers
Ingredients:
5 lbs 90% lean ground beef (90-92%)
4 1/2 teaspoons non-iodized sal
2 1/4 teaspoons Accent seasoning
3/4 teaspoon garlic powder
1/2 teaspoon crushed red pepper flakes
2 1/4 tablespoons meat tenderizer
3/4 tablespoon pepper
3 tablespoons brown sugar
1/2 cup Worcestershire sauce
1/2 cup liquid smoke
1/3 cup ketchup
Instructions:
Combine spices with ground beef, excluding M of Worcestershire, liquid smoke, and ketchup.
Mix everything thoroughly and squeeze out the strips of meat using a jerky gun.
Mix Worcestershire, liquid smoke, and ketchup in a shallow dish.
Brush the meat strips with this mixture.
Now place them on the trays to dry.
Dry according to your dehydrator manufacturer's instructions.
Other flavors are as follows:
Stir the Louisiana hot sauce with water to dissolve slightly. Cover the meat strips and pat dry.
BBQ – thin your favorite bottled bbq sauce with water. Coat strips and dry.
Teriyaki – Teriyaki sauce in thin bottles with soy sauce. Cover the strips and dry.
Making ground meat jerky with mixed spices
Ingredients:
teaspoons canning salt
1 teaspoon chili powder
1 teaspoon garlic powder
1 teaspoon onion powder
¼ teaspoon ground ginger
¼ teaspoon ground black pepper
1 pinch cayenne pepper, or to taste
1 pound extra-lean ground beef
Instructions:
Stir salt, chili powder, garlic powder, onion powder, ginger, black pepper, and cayenne pepper together in a large bowl; add ground beef and mix well.
Pass beef mixture through a meat grinder set with the finest blade.
Preheat oven to 250 degrees F (120 degrees C).
Place 1/2 ground beef mixture between two sheets of heavy plastic on a solid, level surface. Firmly roll beef mixture to a thickness of 1/8 inch. Remove the top layer of plastic wrap, invert beef mixture onto a prepared baking sheet, and remove the bottom layer of plastic wrap. Repeat for the remaining beef mixture.
Bake beef mixture in the preheated oven with the oven door slightly ajar for 2 1/2 hours. Rotate the baking sheet. Bake until jerky is cooked through, another 3 hours. Remove homemade jerky from the oven and cut it into strips while warm.
Recipe for ground venison jerky in a dehydrator
Instructions:
Grind venison, bacon, and dried cranberries using a meat grinder or blender. Add spices.
If you have a vacuum sealer, cover the mixture and refrigerate for 24 to 48 hours. If you don't, pack the ground venison in a container with a lid and let it stand.
The next day, separate ground venison into two or three chunks, depending on how big your jerky gun is. Pack it in and squeeze out lengths of jerky onto your dehydrator trays. Make sure they are separated from each other. Dehydrate at 150°F until the meat is mostly dry but still chewy. If you don't have a dehydrator, you can smoke-dry it in your smoker, or in an oven set to "warm," with the door slightly ajar. In both of these cases, you want to keep the temperature as close to 150°F as you can.
This ground venison jerky does not last as long as another jerky, because the deer jerky is high in fat. But in the refrigerator, it is stored for several weeks, while it freezes well.
Making homemade jerky With a Dehydrator
Ingredients:
3/4 cup soy sauce
1 tablespoon brown sugar
1 teaspoon liquid smoke
1 teaspoon salt
1/2 teaspoon minced garlic
1/2 teaspoon grated ginger
1/2 teaspoon freshly ground black pepper
1 pound venison strips
Instructions:
Mix all ingredients together except venison strips. Allow flavors to blend for at least 15 minutes.
Add strips. Marinate for at least one hour. For a longer marinating time, place in the refrigerator in a covered container or an air-tight plastic bag.
Remove from marinade and place in your NESCO® Dehydrator on dehydrator trays. Dry at 155° F for 4 to 15 hours, depending on how thick the meat is cut.
Smoked Venison Jerky
Ingredients:
2 pounds venison
3/4 cup soy sauce
1/2 cup cola (beer, or cold-brewed coffee)
1/4 cup worcestershire sauce
2 tablespoons brown sugar (light or dark—your choice)
2 tablespoons prague powder #1
1 1/2 teaspoons hot sauce (such as sriracha or Frank's Redhot)
1 teaspoon onion powder
1 teaspoon freshly ground black pepper
1/2 teaspoon liquid smoke
2 cloves garlic (peeled and crushed with the
Teriyaki Venison Jerky
Ingredients:
1 pound venison (ground)
1/3 cup teriyaki sauce
1/3 cup Worcestershire sauce
1 teaspoon onion powder
1/2 teaspoon black pepper
2 tablespoons maple syrup (honey, or brown sugar, totally optional – we love it without the added sweetness!)
The Best Beef Jerky
Ingredients:
2 pounds flank steak (or eye of round or top round steak)
1/2 cup low sodium soy sauce
2 tablespoons Worcestershire sauce
2 teaspoons coarsely ground black pepper
1 teaspoon liquid smoke
1 teaspoon onion powder
1 teaspoon seasoned salt
1/2 teaspoon garlic powder
Basic Beef Jerky
Ingredients:
950 grams beef (lean, see the section above)
120 milliliters soy sauce
2 tablespoons Worcestershire sauce
1 tablespoon honey
1 tablespoon chilies (dried flakes, adjust to taste)
2 cloves garlic
1 teaspoon ground pepper (coarse)
Smoked Beef Jerky
Ingredients:
12 tablespoons kosher salt
5 tablespoons garlic powder
4 tablespoons sugar
4 tablespoons red pepper flakes
5 pounds beef (lean, a roast with little marbling works well and is inexpensive)
Tennessee smoked beef jerky
Ingredients:
1 pound top round roast (Sliced diagonally across the grain)
1/4 cup soy sauce
1/4 cup cold water
1 tablespoon Worcestershire sauce
2 teaspoons cane sugar
1 teaspoon garlic powder
1 teaspoon smoked paprika
1/4 teaspoon Prague powder #1 (curing salt)
Jerkyholic"s original ground beef jerky
Ingredients:
pound lean ground beef (10% fat or less)
1 tablespoon soy sauce
1 tablespoon Worcestershire sauce
1/4 teaspoon Prague powder #1 (curing salt)
1 teaspoon ground black pepper
1 teaspoon lemon pepper (ground)
1 teaspoon curry powder
1 teaspoon ginger powder
1/4 teaspoon coriander
1/2 teaspoon garlic powder
1/2 teaspoon onion powder
South texas jalapeno beef jerky
Ingredients:
1 pound eye of round
1 tablespoon Worcestershire sauce
1 tablespoon soy sauce
1/2 teaspoon garlic salt
1 teaspoon black pepper
1/2 teaspoon salt
1/4 cup water
1 jalapeno (diced)
1 tablespoon liquid smoke (mesquite)
1/4 teaspoon Prague powder #1 (Curing Salt)
1/2 tablespoon jalapeno pepper (ground)
Beef Jerky or Venison Jerky
Ingredients:
2 pounds beef (lean, or venison, cut into strips)
1/4 cup apple cider vinegar
1/4 cup Worcestershire sauce
2 tablespoons light brown sugar (packed)
1 teaspoon kosher salt (smoked salt will also add another level of flavor)
1 teaspoon garlic powder (dried)
1/2 teaspoon ground black pepper
1 teaspoon mushroom powder (dried)
Marinade for beef, fish jerky
Ingredients:
1/2 pound brown sugar
spices (your choosing)
3 cups soy sauce
1/4 liquid smoke
When it comes to self-cooking beef jerky, one of the best choices you can ever make is in a dehydrator. If you compare cooking jerky in a smokehouse or oven with an open door, the dehydrator wins because it is faster, safer, and does not require your constant attention.
A dehydrator can do the job in a few hours too, which is much faster than the other options. Plus, there is no need to wait on a marinade to absorb into the meat, and you can go from idea to completed jerky in a few hours. On top of that, a dehydrator is an inexpensive kitchen item that you can find in nearly any home store. For about $40 you can have a reliable, accurate, and easy gadget for making perfect jerky.
With all of these positives, there is really no reason not to make your jerky in a dehydrator every single time.
Homemade Ground Beef Jerky Recipe
Ingredients
1/2 cup soy sauce
1 teaspoon liquid smoke
1/2 teaspoon onion powder
1/2 teaspoon garlic powder or 1 teaspoon minced garlic
1 teaspoon sea salt
1 pound lean ground beef or venison
Directions
In a glass bowl, combine all ingredients and let sit (refrigerated) for at least two hours. I mixed this up at bedtime and let it sit until after lunch the next day, and it wasn't too strong.
Load the mixture in the jerky gun and use the gun to load your dehydrator trays. I do recommend using the mesh inserts or fruit leather trays for your dehydrator. This mixture is fairly soft because of the added liquid, which makes it easier to fire through the gun.
If you don't have a jerky gun, roll the mixture out very thinly (1/8 inch thick) and score lines where you would like the pieces to break apart.
Dry at 145° – 165° F (63° – 74° C) for 4 to 12 hours, until jerky is hard but still flexible and contains no pockets of moisture. For extra safety, heat-finished jerky in a 275° F (135° C) oven for 10 minutes.
Jerky will last in an airtight container at room temperature for 1 – 2 months. For longer storage, place in an airtight container in the refrigerator or freezer. Vacuum sealing will extend shelf life.
How to Make a Simple Teriyaki Ground Beef Jerky Recipe
One of my favorite jerky recipes is teriyaki. When this particular marinade is mingled with beef, the taste is just so fantastic! The flavor is a balance of sweetness and sourness, making it a delectable family treat. If you can just see the happiness in the eyes of my kids when I prepare this jerky, you will certainly be amused.
Well, there are a lot of jerky recipes out there that you can make in your kitchen. But if you want a basic dish that you can do on the get-go, then you should try the teriyaki ground beef jerky recipe. Although it has a savvy name that can make you feel intimidated, this recipe is very simple to do. All you need to do is to secure the right tools and ingredients. After that, you can start your magic!
Teriyaki ground beef jerky recipe
In this recipe, I will be using a special beef cut called as the flank steak. But if this one is not available in your market, you could just use other cuts of beef. Just make sure that they are lean and free from fat.​INGREDIENTS
Brown sugar (1 tablespoon)
Kosher salt (1 1/2 teaspoon)
Onion powder (1 teaspoon)
Garlic powder (1/4 teaspoon)
Teriyaki marinade (2/3 cup)
Orange juice (1/2 cup; no pulp)
Water (1/4 cup)
Honey (1 tablespoon)
Soy sauce (1 teaspoon)
Liquid smoke (1 teaspoon)
London broil (3 pounds; ground)
HOW TO MAKE TERIYAKI JERKY WITH GROUND BEEF
STEP 1: SECURING THE MEAT GROUND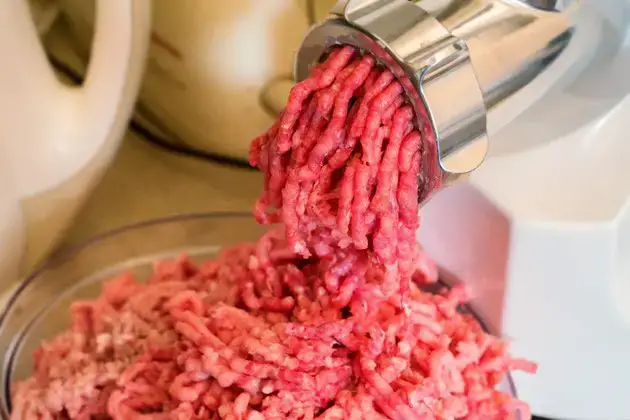 You can buy high-quality ground meat on your local market. It should be an easy find for you, considering that beef is a common meat. However, if you can't purchase ground beef, you better make it yourself. Just buy a whole cut and just grind it using a meat grinder.
STEP 2: THE MARINADE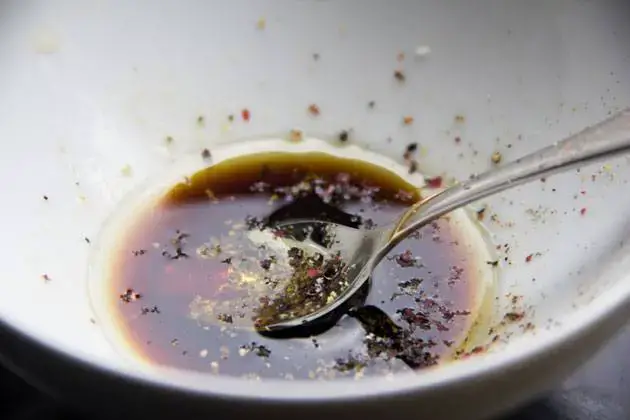 Use a bowl and pour the onion powder, brown sugar, pepper, salt, and garlic powder together. Just make sure that you whisk them properly so that they can mix evenly. Next, add the teriyaki marinade, honey, soy sauce, orange juice, liquid smoke, and water. Whisk the mixture again until such the time the salt dissolves fully.
ADDING THE GROUND BEEF IN THE MARINADE
​After this, put the ground beef in a large zip-top bag. Alternatively, you could also use a large bowl for the placement of the meat. Just make sure that it has enough room to cater for your marinade. Also, you need to coat the entire meat with the marinade so that the flavor would seep into the flesh.PUTTING IT ON THE REFRIGERATOR
​Cover the container and put it in your refrigerator. Let it stay there for 8 to 12 hours to guarantee that the marination process is a complete success. Some people would have to refrigerate the meat for a day to make sure that the meat can acquire their intended flavor!
STEP 3: PREPARING THE GROUND MEAT
Ideally, the best way to prepare a jerky is by using lean meat strips. They are very easy to dehydrate, which lessens the overall drying procedure. Of course, there is a way to convert a ground beef into strips. Just invest in a jerky gun. I have this one, and it perfectly benefits me, even if I am not making jerkies at all. This tool features a chamber in which you put the meat. Just like a caulking gun, there is a trigger that pushes the meat out from the chamber and through its nozzle.INITIAL DRYING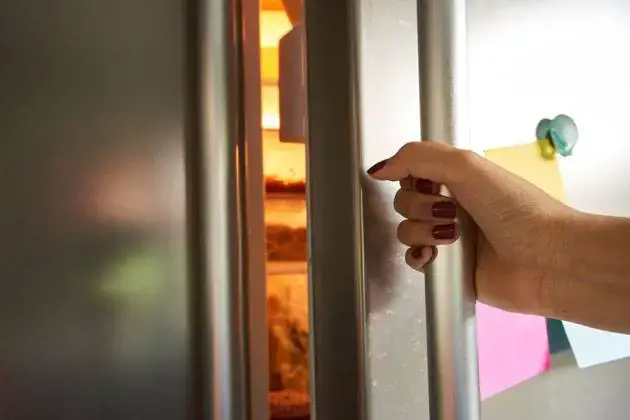 Take out the ground beef from the marinade for them to dry. In doing so, you have to pour the marinade out of the bowl. Don't worry about this since you should be using the same marinade in the first place. Place them back again in the refrigerator for another 30 minutes. This should hasten the drying process. Take note that air-drying in your kitchen counter is not advisable, as some airborne bacteria could land your food.
After this, insert the meat on the chamber of the jerky gun. Next, pull the trigger and the strips would gradually come out from the nozzle of the tool.
STEP 4: DEHYDRATING THE MEAT
Use another rack to distribute the meat strips evenly. Make sure that the strips won't have a physical contact with one another (overlapping). Put them in your oven or food dehydrator with a temperature of around 165 to 175 degrees Fahrenheit. Do not exceed this temperature range as your goal here is to dehydrate the meat strips, not cook or fry them. With this temperature, the drying time should take around 4 to 7 hours.
TIPS:
If you are using an oven, make sure that there is a slight opening on its door. This will allow the movement of moisture and warm air. As a result, the drying process would become more efficient. If you are using a smoker, just open its vent. As for food dehydrators, I think that most of them have integrated mechanism to optimize the movement of warm air.
Also, don't forget to flip the meat strips in the middle of the dehydration. This would ensure that you can get an even result.
You can indicate that the meat is already a jerky if it doesn't have any reddish color. Moreover, you should be able to bend it but not breaking. Ideally, the texture should be firm and chewable. Of course, if it is not fully dry, then the meat is not yet the teriyaki beef jerky that you are waiting for. On the flipside, do not overdry the meat. If you bend the meat and it breaks, then you went overboard. Because of this, there is a need for you to check the meat throughout the drying process regularly.
PRESERVING THE JERKY
I know that preparing a 3-pound jerky might be too much for some of you. Of course, it would be too bad if you just throw the leftovers, right. Fortunately, you can preserve jerkies in a very convenient manner. This is because jerkies have a naturally long lifespan. Just store them in an airtight container, and they can last for a month. Moreover, if you put the container in the freezer, it can still be edible after 3 to 4 months.
This is the main reason why jerkies have been a favorite of many hikers and outdoor adventurers. They are as good as pemmican when it comes to giving nutrients. Since their quality doesn't wither quickly, they become an excellent source of nourishment for those who have long excursions on the field.
As long as you store them properly, jerkies could become your instant energy boosters!
Dehydrating Times for Perfect Jerky
The amount of time that you need to dehydrate your jerky for it to be perfect is really up to you. However, there are some good guidelines to get you started in the right direction. Most jerky will need three to six hours to fully dehydrate and be ready to eat, and three hours is a good starting point.
After three hours, taste your jerky and see if you like the dryness. If the meat is still too moist, then go to another house and taste again. Repeat this until the six-hour mark, when nearly any recipe should be dry enough to stop.
It's very rare that you would need to go over 6 hours, and in reality, your meat will be super dry past that point. There needs to be some moisture in the meat, otherwise, it will be like eating a thin piece of wood.
Check your batch after 3 hours. Pull out one small piece, and bend it. If the piece bends really easily, it likely needs more time. Taste it as well, and if you like the consistency and the taste, you can always stop the process. Jerky is subjective. Some people like juicy jerky, some like dry. If you are like the majority of people, you like it right down the middle, which will happen at around the 3 to 4-hour mark in most dehydrators at 165 degrees. The cure that's in the jerky works in the first hour or so anyway, so there is little risk in tasting a piece after three hours.
Rotating Your Trays
If you have a basic machine, like most hobby jerky makers, it's a good practice to rotate your trays once an hour. This is to help the cooking process and prevent uneven dehydration. On most machines, the trays that are the closest to the heating element are going to be hotter than the ones farther away. This is just the way it works, and over several hours it can lead to uneven cooking.
What happens is the trays closest to the heating element get finished faster than the others, and depending on what strips you end up tasting, you could overcook the bottom waiting for the top to finish. Also, you could end up thinking the batch is done when the top half is not cooked all the way.
This leads to problems down the road because under-dried jerky may not store or travel as well as a finished batch. Instead of this, simply re-stack your trays so that the top goes to the bottom and the bottom goes to the top once an hour. In doing so, you will ensure that all of the trays get the same amount of heat for the entire duration.
Blotting Bagging and Storing Your Jerky
When your jerky is done, and you are happy with the texture, it's time to get it out of the dehydrator and on to the next step. This is blotting off the excess oils, bagging the meat, and refrigerating.
When you look at your jerky, you'll notice that there are some little wet spots on the surface. These are some of the oils and fat that have moved to the surface but have not fallen from the meat inside the dehydrator.
While it's fine to leave this in place, you can reduce the oil and fat content by blotting the jerky with paper towels before you bag it.
The easiest way to do this is to lay out a couple of layers of paper towels on a clean part of the counter. Then, layout your jerky strips on the towel next to each other but not overlapping.
Then, lay a couple of layers of paper towel on top of the jerky pieces, and press them down with the palms of your hands. This will compress the jerky between the paper towels, and the oils will be absorbed from both sides.
Repeat this process using the same paper towels for the entire batch, which in most cases will be fine even if you don't change paper towels. 90% lean meat doesn't make much oil anyway, so you should be fine.
Cooling Your Jerky
As you finish blotting, lay the pieces of jerky on a dish to cool to room temperature, which only takes a few minutes. If you use a couple of big plates and lay the strips out over the entire thing, they will cool quickly.
The reason for the cooling is to prevent moisture from building up inside the plastic bag, which will fall back on the meat and get it wetter than you want. This small amount of time is well worth the wait.
After a couple of minutes when the jerky is room temperature, use a gallon zipper bag and put all of the pieces of the jerky inside. Then, zipper the top and squeeze out any excess air before tossing it in the fridge.
Once inside, it will rapidly cool the rest of the way. You can eat it right out of the dehydrator if you want, or you can wait until it cools down. Either way, the first time you have homemade jerky you will be blown away.
This is nothing like store-bought beef jerky, and the process is far easier than you likely imagined. With it being so easy and fun, you may never buy jerky from a grocery store ever again.
Tips and Tricks for Best Results

Jerky recipes with ground beef are all pretty straightforward, but you can always use a few tips to help you avoid mistakes. Hopefully, these help you avoid any accidents when you make your own jerky.
Mix everything really well. When you make ground meat jerky, the setup is so fast anyway since you don't have to wait for a marinade to work. Take the couple extra minutes and make sure that the meat and seasonings are mixed together really well. It makes a difference.
Clean your equipment really well. Clean jerky-making equipment reduces your chances of getting something you don't want in your jerky.
Measure your spices and liquids well. Don't just guess, and don't get too creative in the beginning until you taste a few recipes.
You can practice with the jerky gun. Just lay outstrips and keep putting the bad ones back in the bowl. The meat can be sent through the gun several times without an issue.
The liquid in the recipe is typically water, and it's used to help make the blending f the spices and meat go easier. Use the liquid, because it's much harder to mix dry.
Resist the urge to eat your jerky right away. Let it dehydrate for at least three hours before you start eating. Don't risk eating raw meat just to save an hour.
Read through the directions a few times to make sure you have it. Again, it's better to be prepared and make your jerky the right way than make a mistake and possibly ruin the batch.
Most recipes are pretty simple, so don't be afraid to try new recipes as you make more and more jerky yourself.
Set a timer for the jerky. It's hard to remember how long it has been cooking, especially if you don't cook a lot. It's worth the time.
Be sure to rotate those trays. It's important, and it only takes a few seconds to ensure that all the jerky is cooking evenly.
FAQ
IS DRIED JERKY BEEF USEFUL?
Yes, beef jerky is a delicious snack in most situations. It's low in fat and in calories but it's high in protein. It can aid in quicker recovery, increased muscle mass, and a fuller feeling during the day. . Sure, the sodium content may be a little high but if you limit yourself to one serving and exercise regularly, this should be a non-issue.
HOW MUCH TIME DOES IT NEED FOR MARINATING BEEF?
Yes, it is possible to over-marinate when you leave the beef in the liquid too long. The marinade draws water out of the meat while pushing salt into it. The meat becomes firmer and saltier as it cooks. So it will eventually become too salty when over-marinated. 2 hours is the minimum time for jerky, and 24 hours is the maximum time. The best option for the marinade is 8 hours overnight.
HOW LONG DO YOU DEHYDRATE GROUND BEEF JERKY?
Dehydrate for 6-12 hours at 145 degrees (F) in a dehydrator. To cool and absorb any excess fat, place the jerky strips on paper towels. The drying time should be between 4 to 7 hours at this temperature. Preheat the oven or food dehydrator between165 to 175 degrees Fahrenheit. This temperature range should not be exceeded because the intention is to dehydrate the meat strips, not to cook or fry them.
WHICH PART OF BEEF IS BETTER FOR COOKING DRIED BEEF?
Top round and bottom round cuts are the best cuts for beef jerky since they are lean and juicy. The sirloin tip is incredibly lean, but it's not that tender and it costs a little more. Flank steak is also lean (though some fat may need to be removed) and juicy, but if cut against the grain, it can be tough.
Conclusion
Making a teriyaki ground beef jerky recipe is a pretty easy procedure. Although it is true that it takes time, the process is straightforward and doable. Moreover, the ingredients are very easy to acquire. You don't need to scour deeply just to get these meat, condiments, and spices. Just go to your nearest market. I am pretty sure that they are all available.
Moreover, I do recommend that you should practice proper kitchen hygiene when preparing any food. You don't want your dish to be infected with foodborne illnesses that could send you quickly to the hospital.